NB: This page is adapted from my book OH MY GOD: Messiaen in the Ear of the Unbeliever.
People sometimes ask what antecedents influenced this work. After the fact, I've encountered a few things along these lines in the music-video genre, including the video John Mitchell made for the Bright Eyes song "First Day of My Life" that showed people listening to the music through headphones. (In addition to its director, two cast members of this video - which you can see on YouTube - are also in Apparition: Michael Warner and Elizabeth Povinelli.)

For the idea I owe something to photography, though it was only after making the movie that I encountered the large-format photographs by German photographer Thomas Struth of affectless people milling around museum galleries.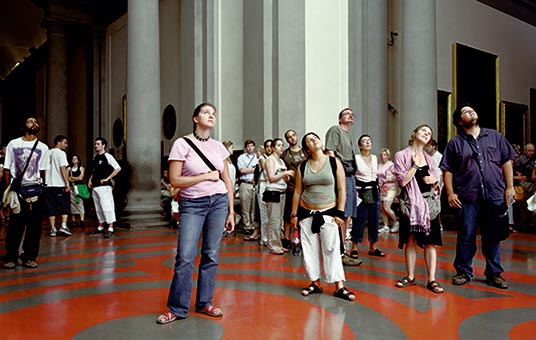 One unconscious influence must have been the photographs Eisenstaedt took in 1963 of children watching a puppet show in the Tuileries. My mother had one of these on a poster in her office when I was a kid and a single glance put me into fits of laughter.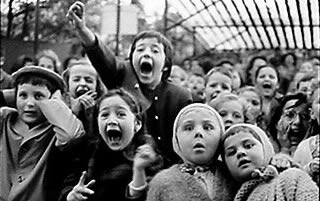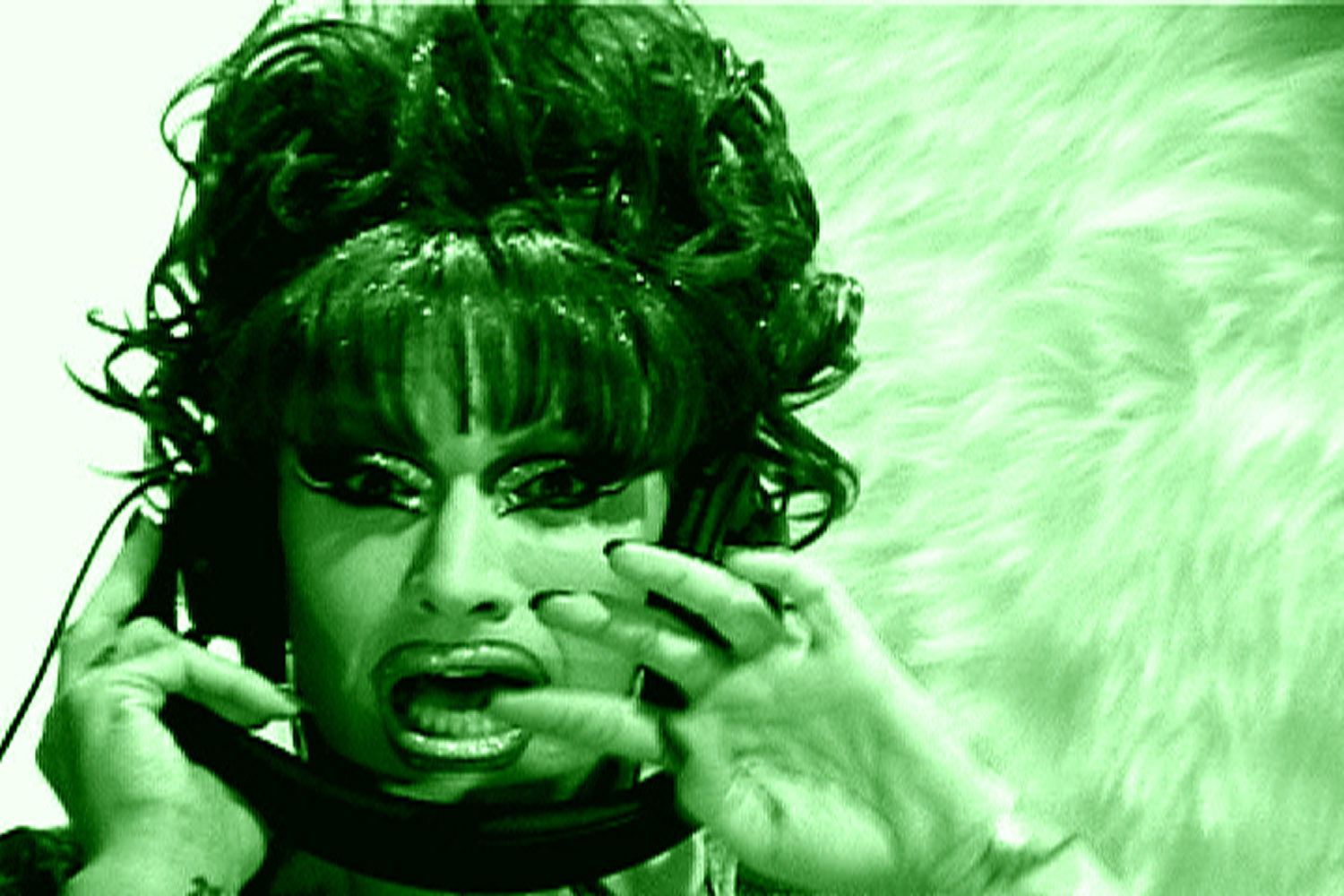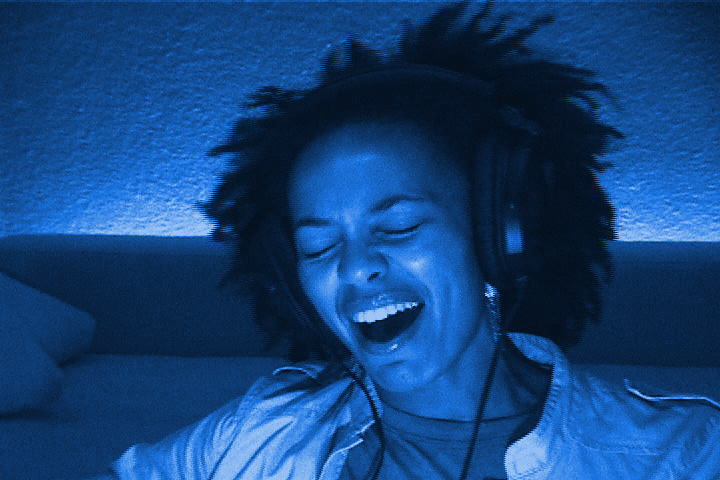 Another photographic influence must have been the "Rapture" series by San Francisco photographer Frank Yamrus, mid-orgasm headshots of people masturbating. (I posed for this series and wrote about the experience in a 2000 Nerve essay.)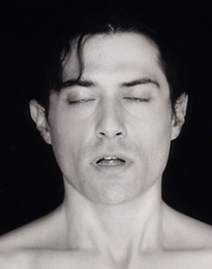 "Rapture," in turn, had precedent in Warhol's movie Blowjob, based on a similar premise.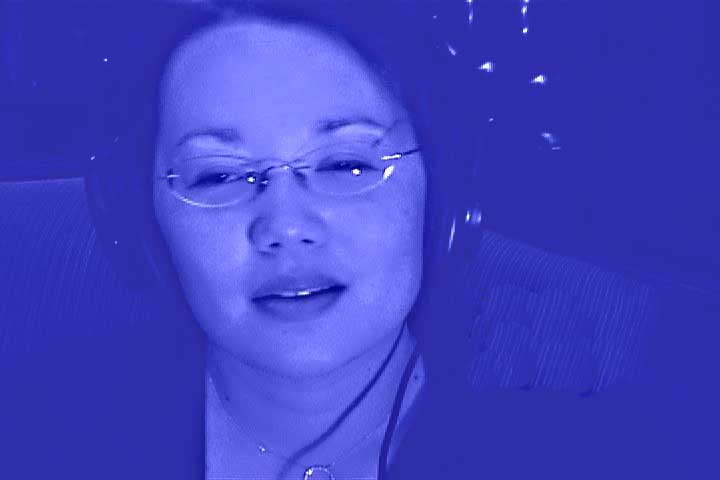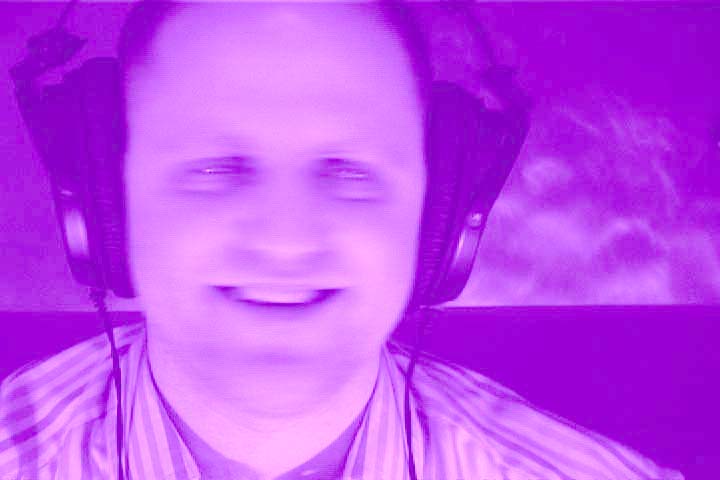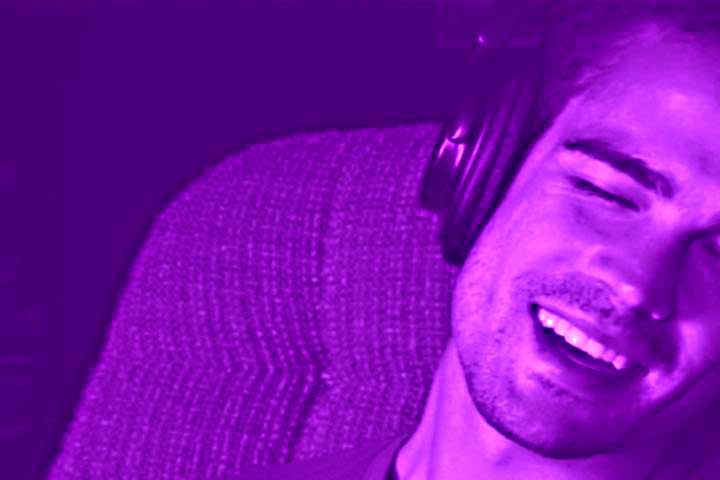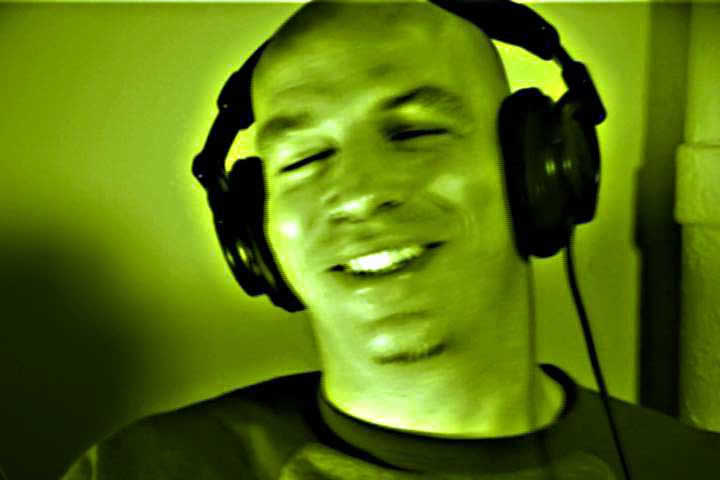 Alessandro Bosetti's book/CD African Feedback, released in November 2007, captures the responses of West African villagers to avant-garde music heard through headphones.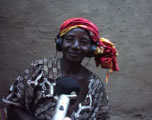 Ginger Clarkson is a music therapist I knew at Yale who once treated me to a session in which I free-associated from the couch while she played a recording of the overture to Lohengrin. The treatment didn't yield any significant insights or emotional release for me — all I remember is that I kept hearing legions of toy soldiers on the move. Nevertheless, beyond my experience listening to music with Albert Fuller at his bar it's the closest thing I can think of to an Apparition predecessor. Ginger's book, I Dreamed I Was Normal - A Music Therapist's Journey, is about her experiences using the method to treat autism.
Mark Rowan-Hull paints, often in performance, in response to music and has created many works during performances of Messiaen's music. The first picture below shows him painting "live" to a performance this year by the Allegri String Quartet; the second captures his response to Messiaen's 1950 organ work "Messe de la Pentecôte" in London's Royal Festival Hall in 2002.
Dan Ramirez created a series of etchings, Twenty Contemplations on the Infant Jesus: An Homage to Olivier Messiaen, inspired by Messiaen's piano suite Vingt Regard sur l'Enfant Jésus.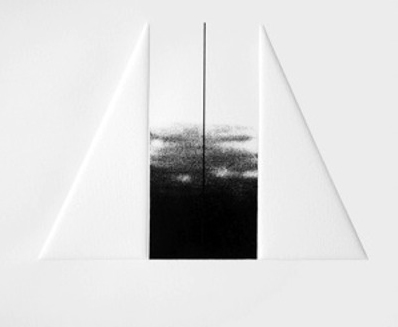 In April, 2012, I was a guest on Marc Kate's podcast "Why We Listen," in which Kate interviews artists who are asked to bring three musical recordings to listen to and discuss (I chose the first, third and sixth of the Vingt Regards). In the intro, Marc credits Apparition as one of his "primary inspirations to start Why We Listen."